Meet Jen!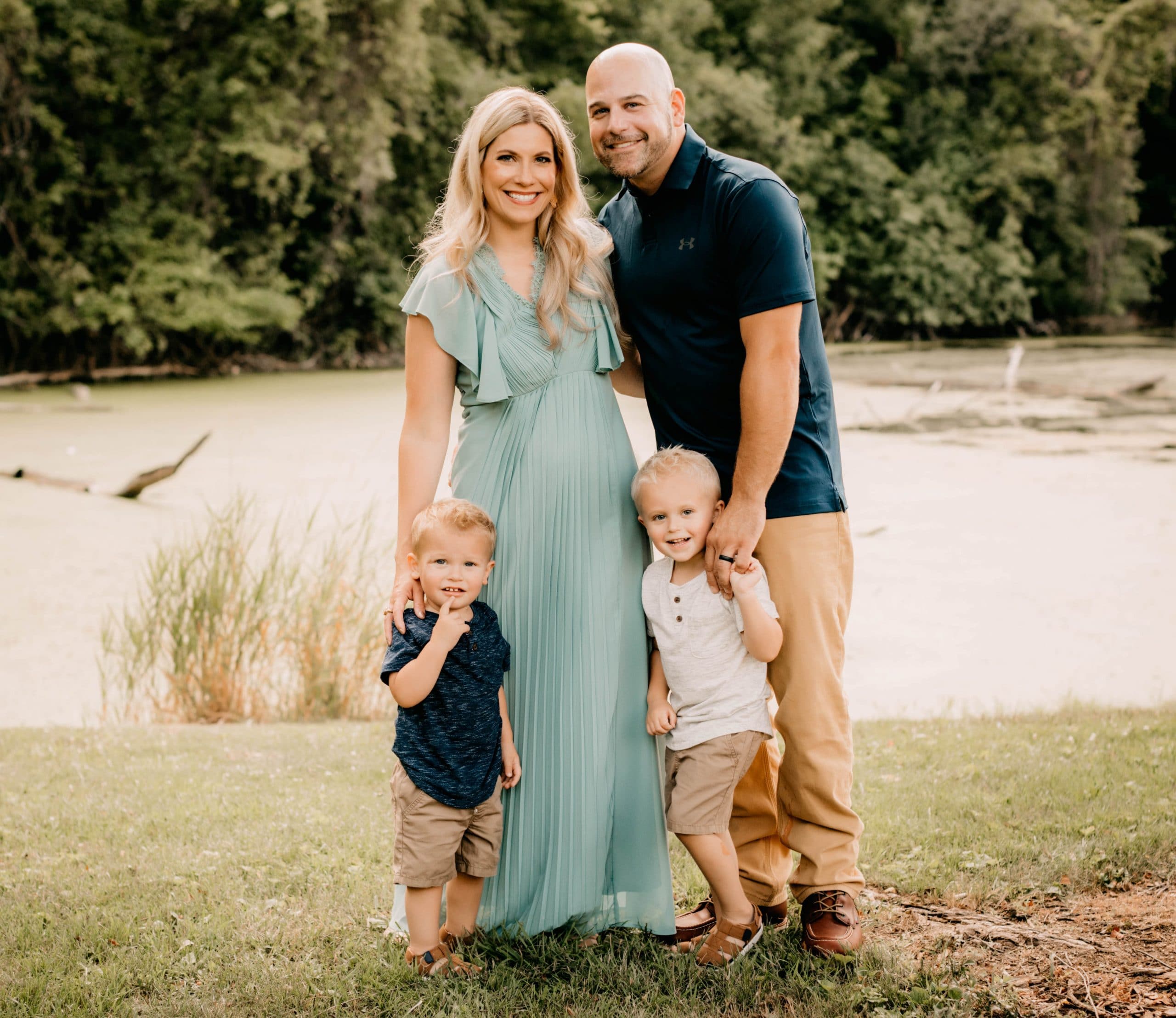 Jen is our Treatment Coordinator at Aten Orthodontics. She is a Craig High School graduate and then went on to study at the University of Rock County. Jen also graduated from the Professional Institute of Dental Assisting and has been in the dental field for over 12 years giving her the ability to be multifaceted in her job duties around the office. Jen and her husband Seth both grew up in Janesville and are now raising their two sons here.  They regularly enjoy all the parks and trails that this community has to offer.
 "I am passionate about meeting new people and making those lasting connections.  My wish is to inspire the people I meet within this practice to smile back at me confidently.  It makes me happy to see beautiful smiles."
Meet Erica!
Erica will be right by Dr. Aten's side as an amazing chairside clinician! She will help start your orthodontic treatment and be with you every step of the way for any questions you might have.  She graduated from Milton High School and attended the Professional Institute of Dental Assisting.  She began working as an orthodontic assistant immediately after completing her program and has stuck with it every since, with a small break to start raising her family!  Erica married her high school sweetheart, Chad, then had their daughter, Taytum and son, Trevor.  Their family stays busy helping with Taytum's 4-H animal projects and taking Trevor to all his baseball practices and games. Erica enjoys a little bit of everything from reading, watching a good TV series to kayaking, gardening, snowmobiling, ice fishing and photography.
    "Orthodontics has always held a special place in my heart. While going through treatment when I was younger, the process fascinated me. Watching as my smile changed and knowing the confidence it gave me made me want to be a part of helping others feel the same way. I've been fortunate enough to be one of the lucky few who love going to work everyday and still get excited seeing what a difference a smile can make in someone's life!"
Meet Yesenia!
Yesenia is one of our incredible chairside clinicians who will help you on your orthodontic journey. She is bilingual in Spanish and English and is helping our team eliminate any barriers to care in our local community!  She's originally from Illinois, but was raised in Milwaukee and Rockford. After graduating from Jefferson High School in Rockford, she starting working in the dental field. Yesenia is the only girl in her family, she was raised with three brothers. She loves traveling, spending time with her family, playing the guitar, sports and also does photography!
"I was not a big fan working in peoples mouths, but decided to give it a try and here I am loving what I do. My favorite part about orthodontics is the reactions patients put on their face after removing their braces. It brightens up my day knowing we change a patients smile and have them Smile WisConfidence!"
Meet Autumn!
Autumn helps to take great care of our patients as a chair side clinician at our Janesville office and is always ready to lend a helping hand! After graduating high school from Clinton High, Autumn decided to explore and enjoy life by moving to Colorado and North Carolina. She decided to move back to Wisconsin to be closer to friends and family after about five years. Upon returning, Autumn attended and graduated from the Professional Institute of Dental Assisting and has worked in the orthodontic field for over eleven years. Autumn and her husband, Robert, live in the area raising their two little girls. She enjoys cooking, going to farmers markets, spending time outside with her family and anything to do with the holidays!
"My favorite part of orthodontics has always been the patients. I truly enjoy meeting new people, creating a genuine relationship and guiding them on their journey to a new smile."
Meet Kylie!
Kylie will greet you at our front desk when you visit our office and is here to help with all aspects of your patient experience! Kylie is a very talented team member and wears many hats in the practice, so you may also get her help chairside during your appointments.   She graduated from Beloit Turner High School and then received her degree in Dental Assisting from Blackhawk Technical College.  She started her dental career as an Orthodontic chairside assistant and the field quickly became her passion. During her free time, Kylie enjoys hanging out with her fiancé and dog, camping, reading, crocheting, and anything Harry Potter related!
"My favorite part about Orthodontics is watching the patient's smiles transform. It's truly amazing what confidence patients can be given with their new smile!"
Meet Molly!
Molly helps out our Janesville and Oregon patients as a chair side clinician and ensures you are comfortable with your entire orthodontic journey!  After graduating from Brodhead High School she attended the Professional Institute of Dental Assisting. Molly's goal is to further her career in dentistry by attending Dental Hygiene school to be a Dental Hygienist. Following graduation, she plans to work as an Orthodontic Assistant and begin her Dental Hygiene career! Molly was born and raised in Wisconsin & enjoys being outdoors. In her free time you can find her behind a boat waterskiing, working out, or playing the piano!
"My passion for Orthodontics started during my own treatment. I was always interested and curious in the process because I came to realize no two treatment cases are the same. While in treatment when I was younger I would always ask my Orthodontist about other peers braces from my class, and why they had certain appliances I'd never seen. Over time I began to realize it's a career I had interest in, & something I would enjoy every day. Not only do I enjoy what I do, but I am a part of helping someone feel more confident in their smile!"
Meet Brittnee!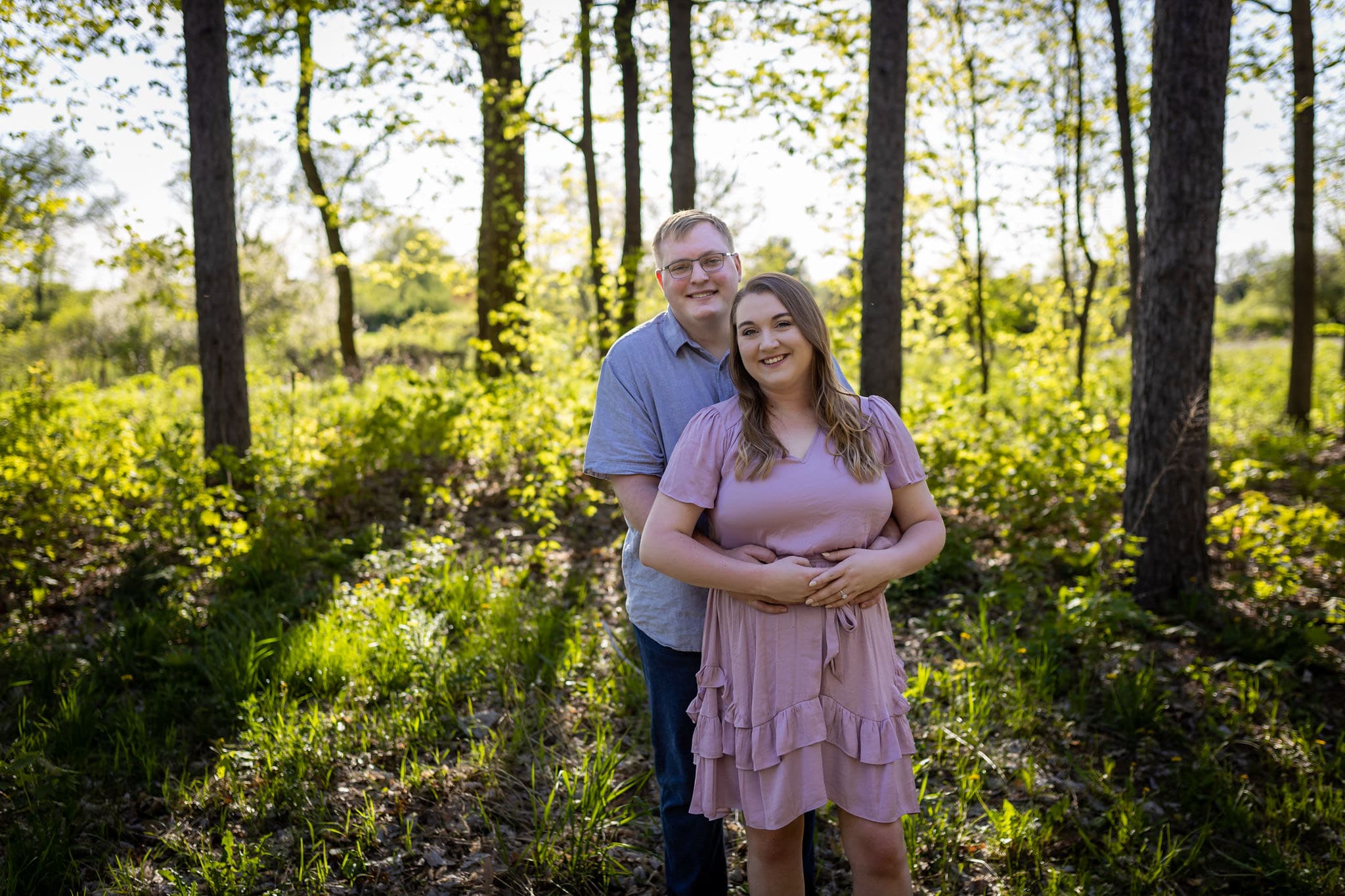 Brittnee will be one of the first smiling faces you see at our office and is here to ensure a great patient experience! She is originally from Iowa and moved to Wisconsin right after college with her fiancé! She attended Iowa State University and received a bachelors in psychology as well as a minor in child, adult, and family services. Prior to working at Aten Orthodontics, she provided ABA therapy for children with autism. She comes from a large family and has 6 brothers and 4 sisters, so you know all your family members will be in great hands with Brittnee!
"Working with Dr. Aten has been a breath of fresh air. He's out going, easy to work with, and very understanding."
Meet Erica!
Erica is an amazing chairside clinician who will help you on your orthodontic journey to a more confident smile! She graduated from Milton High School and received her degree in dental assisting from MATC. Her husband, Jesse and their wonderful kiddos love living in the small town of Orfordville. They stay very busy with all their kids' sporting events. When she's not at work, Erica and her family love anything outdoors. They do a lot of hiking, fishing, fourwheeling, snowmobiling and most of all go kart racing!
"I have worked in the dental field for 12 years now and I absolutely love it!"
Meet Sarah!
Sarah is one of our amazing chairside clinicians who will be with you on your orthodontic journey!  She received her education at the Professional Institute of Dental Assisting and has been in the dental field for almost ten years. Sarah grew up in the small town of Milton and loves to spend time with her family and friends in her free time. Although she doesn't have a lot of free time, as she is constantly on the go with her daughter who shares her love for all living things- from insects to elephants and everything in between!  Sarah loves to read, garden, explore new places, decorate for the holidays, and spend time outdoors no matter the season.
"My favorite part of being an orthodontic assistant is watching the patient's transformation from start to finish."