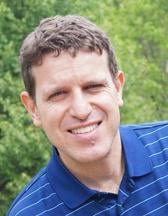 Dr. Witek is passionate about helping you or your child create a beautiful smile.  He understands that your life is busy and strives to make your experience as easy as possible.  Dr. Witek understands that successful treatment requires a partnership between the doctor and patient.  Dr. Witek will listen to your objectives, needs, and concerns and work with you to create a plan that meets your goals.  You can count on Dr. Witek to use his extensive orthodontic training and experience to give you his honest feedback and opinion and create a plan that works for you.
Dr. Witek received both an undergraduate and graduate degree in Bacteriology from the University of Wisconsin-Madison. After working in a research laboratory at Brigham & Young Hospital, he attended Marquette University School of Dentistry and graduated at the top of his class in 1998.
After earning his dental degree in general dentistry, Dr. Witek undertook an intensive two-year orthodontic residency program at the University of Nebraska Dental School, where he earned a Master of Science degree and specialization in Orthodontics and Dentofacial Orthopedics in 2000.
Dr. Witek stays on the cutting edge of orthodontic and dental practices with active memberships to the following professional organizations:
American Association of Orthodontics
American Dental Association
Wisconsin Society of Orthodontists
Outside of the office, Dr. Witek enjoys spending time with family and being outdoors.  He has also been found strumming his guitar!